STAY

Hospitality is our passion here at Jeju Dream Tower – we deliver detail-oriented service, and five-star facilities to every guest as standard. Our friendly, knowledgeable team look forward to welcoming you to the ultimate modern Korean lifestyle experience and are always ready to help with questions or recommendations – allowing you to discover the places, people and experiences that make Jeju so unique. Jeju Dream Tower's  extensive range of services and facilities are designed for your effortless convenience. So all you need to do is concentrate on enjoying your stay.
Level 38
The ultimate Korean lifestyle experience: A sky-high social playground
Dine in the clouds, wonder at the views. Level 38 is a unique dining and entertainment destination
celebrating life's greatest pleasures – amazing food, incredible drinks and good company.
Lounge 38

Afternoon tea and cocktails

Pocha

Korean street food

Steak House

Premium steak and wine
Facilities 6

Facilities 5

Facilities 4

Facilities 3

Facilities 2

Facilities 1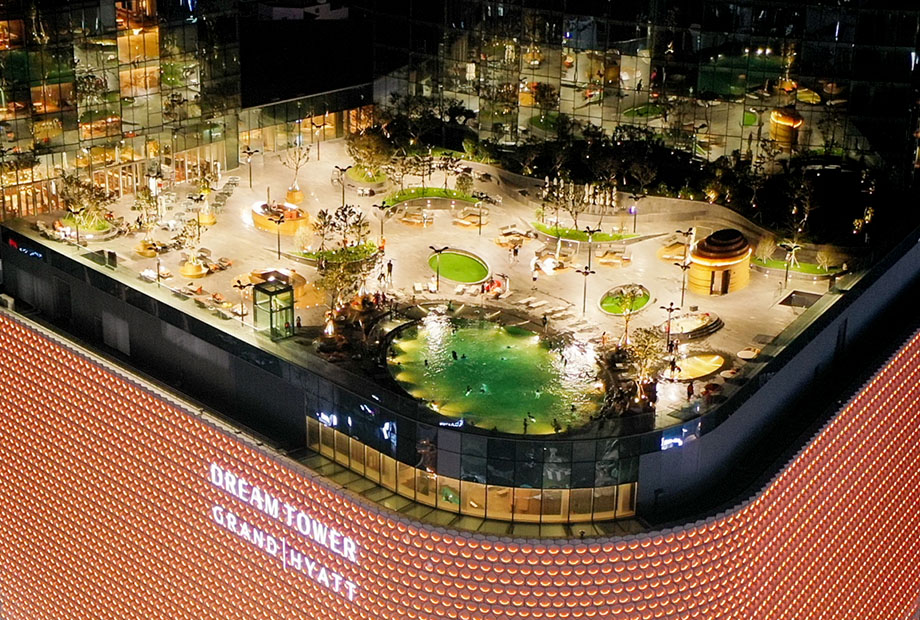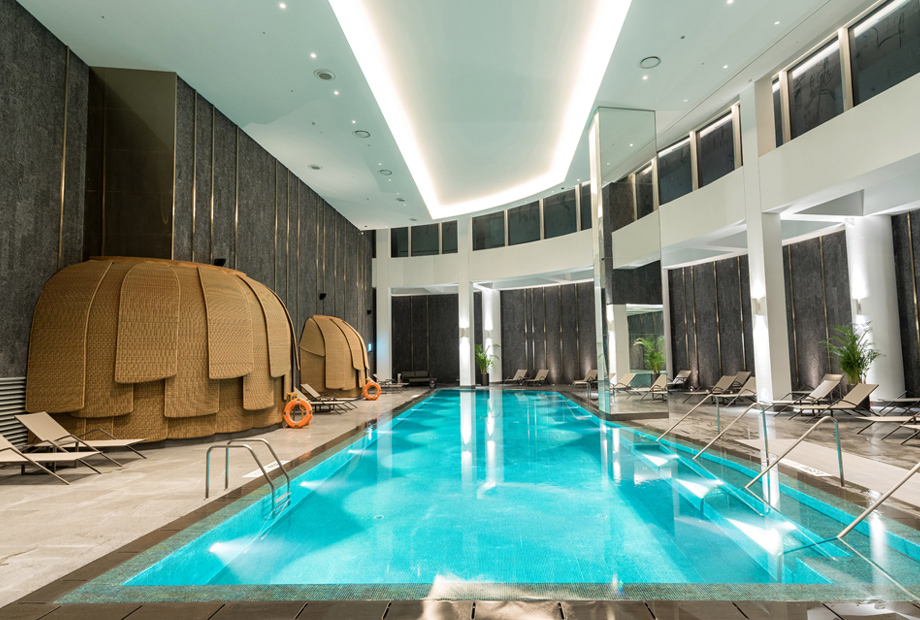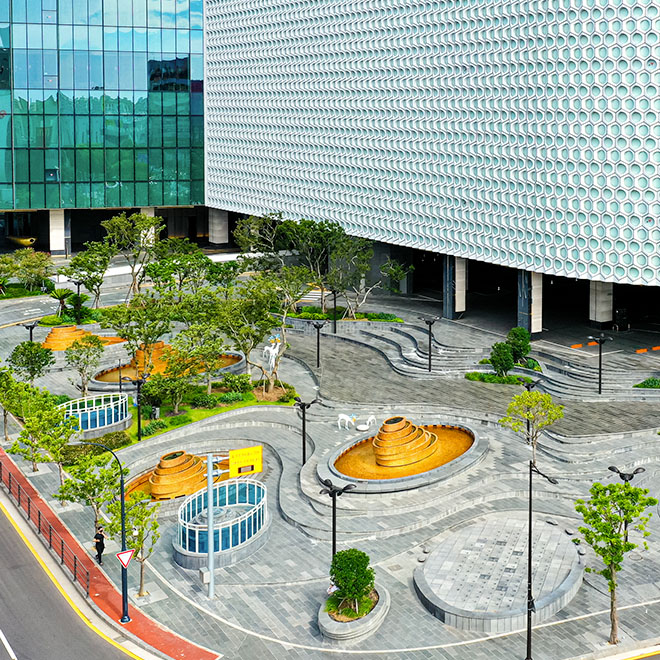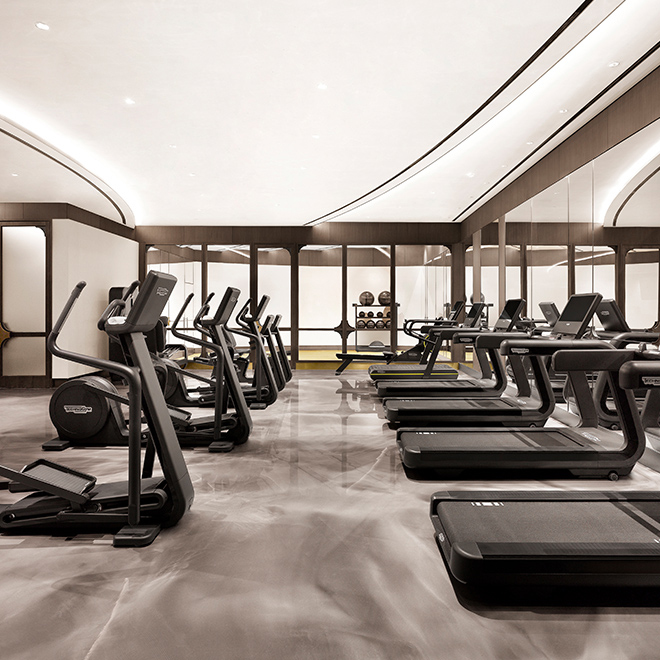 GRAND CLUB
Elevate your stay with us with the Grand Club access, where we provide an unparalleled level of personal service and exclusive privileges.  The Grand Club lounge at Grand Hyatt Jeju is the biggest in Asia Pacific with stunning and unobstructed views of the Jeju cityscape. It embodies a luxurious 'hotel within a hotel' concept with three distinct spaces - the Library (meeting space), the Dining Hall and the Living Room (social space). An exclusive lounge complimentary to World of Hyatt Globalist members and Diplomatic/Presidential Suite room guests.
Enjoy a full buffet breakfast in the luxurious comforts of the 250-seater Grand Club, with stunning views of the cityscape.
Buffet breakfast, all day refreshments and evening cocktails are served.
LOCATION

L6

HOURS

06:30~ 23:00 (Daily)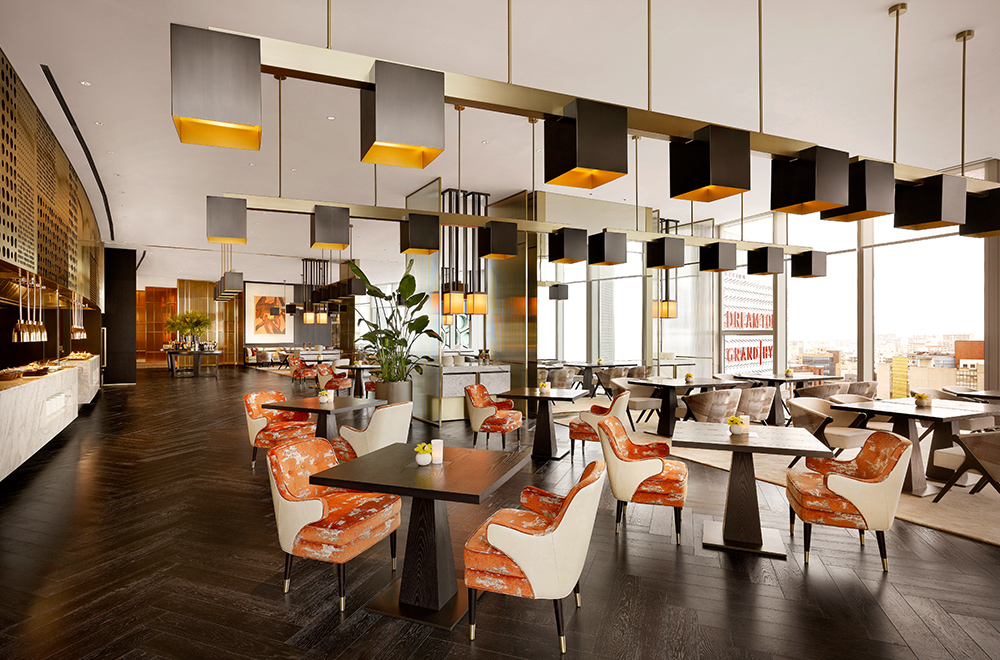 Grand Club Lounge Entrance

Club-only Concierge
Service

Breakfast,
All-Day Tea & Soft Drink

Evening Cocktails
& Wine

Magazine,
Newspaper

Private Room
BUSINESS CENTER

The Business Center provides a full range of secretarial services, state-of-the-art office equipment and communications options, including e-mail, internet and printing. Telephone sim cards and Wi-Fi dongles can be purchased at the Business Center.

LOCATION

L4

HOURS

09:00 ~18:00 (Monday ~ Friday)
10:00 ~17:00 (Saturday/Sunday/Public Holiday)

BUSINESS CENTER

BUSINESS CENTER

KID'S ARCADE

Keep younger guests entertained with our dedicated Kids' Arcade. Suitable for children of all ages, this fun-filled area is packed with exciting, interactive, electronic arcade games that are certain to keep boredom at bay.

LOCATION

L6

HOURS

07:00 ~ 23:00 (Daily)

KID'S ARCADE

KID'S ARCADE
CHECK OUT MORE WORLD-CLASS FACILITIES