THINGS TO DO

Enjoy the high-roller lifestyle at one of Korea's largest and most luxurious casinos. With over 148 gaming tables, 190 slot machines and 71 electronic games,
Jeju Dream Tower offers a whole new world of exhilarating entertainment under one roof.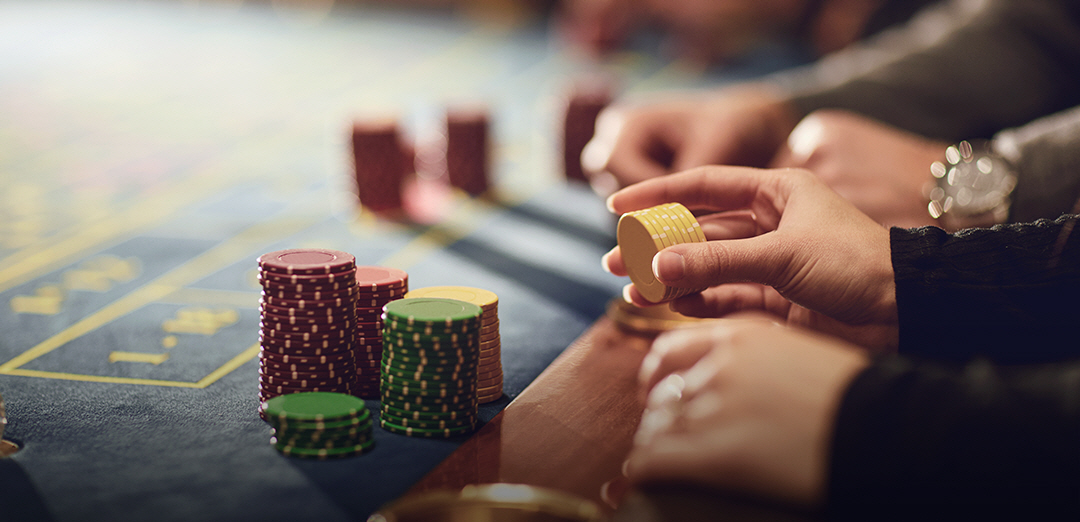 AUTHENTICALLY DESIGNED
Jeju Dream Tower Casino offers not only a world-class gaming experience, but also a stunning showcase of contemporary Korean art and design.
Featuring installations inspired by Korean modernist artists such as Hyun Hee Kim, Eun Mi Chae and Seung Hee Lee, this glamorous space is an outstanding gallery in its own right.
The intricate interior with its recurring geometric motifs pays homage to Jeju's natural beauty, creating a relaxing yet energizing space that inspires as it entertains.
SPRING AND RENEWAL
SPRING AND RENEWAL

Inspired by the Korean Modernism art movement, Jeju Dream Tower Casino features a unique concept-based design. Distinct areas explore the ideas of spring, the process of renewal and nature's finely-tuned balance, enabling guests to experience the space through the eyes of an artist.
LAVA STONE TUNNEL
LAVA STONE TUNNEL

The entrance of Jeju Dream Tower's stunning main hall was designed to recreate the island's iconic UNESCO World Heritage-protected Lava Tubes. Ride the escalator to the Grand Entrance with its vast, 14.5m diameter media dome. Guests are invited to pause for a moment as they ascend in semi-darkness through a tunnel of black Basalt stone, taking in one of Jeju Island's iconic natural wonders.
THE GEOMETRY OF JEJU
THE GEOMETRY OF JEJU

The casino's distinct architectural language utilizes recurring geometric shapes of hexagons and triangles throughout the space. Symbolizing the fine balance between science, nature and humanity, these shapes are gently lit with softly luminescent lights, creating dreamy effects across the imposing 6.3m high ceilings.
MANDALA CHANDELIER
MANDALA CHANDELIER

The centerpiece of Jeju Dream Tower's remarkable casino space is its spectacular crystal-beaded mandala chandelier. Representing the cosmos and its intrinsic order both metaphysically and symbolically, this eight-layered crystal piece is believed to harness positive energy at its center.
SIGNATURE
GAMING AREAS
World-class gaming. Refined service.
HIGH-LIMIT GAMING AREA

Raise the stakes in privacy and comfort at our exclusive high-limit gaming area.
Offering 24/7 hosting services and private dining, high-rollers can relax and keep
their focus on their game.

OPEN GAMING HALL

An expansive and contemporary space that is designed for maximum
guest comfort. At its center is our extraordinary mandala chandelier,
a spectacular work of art rendered in shimmering crystal.

VIP GAMING

Jeju Dream Tower Club members can enjoy exclusive VIP privileges, including Private
Salon use and services to cater to their every request. Please enquire with our
Casino concierge for more information about our VIP gaming services.

PRIVATE SALON

The casino has individually designed private gaming rooms
for customers to reserve.

ELECTRONIC GAMES

Gaming technology reaches new heights with our fun slots, enthralling table
games and live-action electronic gaming, win big with the chance to scoop
one of our amazing jackpot prizes.

ELEVATE YOUR GAMING EXPERIENCE
Our skilled and professional customer service
team, floor personnel and professional dealers
are dedicated to providing our guests with an entertaining and memorable casino experience. 
As the proud team behind one of the
 country's largest casino, we set the
 standard for Korean gaming.

EXPERT-LED CASINO TEAM

The comfort and convenience of our guests are
our top priority, with the promise of exceptional service. Korean hospitality is redefined.

KOREAN HOSPITALITY
FROM THE HEART

99 Valley, located in the casino, is the
perfect venue for a fast and casual meal,
featuring your favorite dishes from
Greater China and Southeast Asia.
Sample the most popular comfort food
 in Asia 24 hours a day.



ROUND-THE-CLOCK
CASINO DINING
LOTTE TOUR CLUB
Join Lotte Tour Club today to enjoy exclusive benefits: special gifts, member's event invitations and member's only promotions.
01
Members-only Discounts
Elevate your experience at Jeju Dream Tower with
discount your dining, shopping and entertainment.
02
Club Points
Earn as you play, then spend as you like.
Club points earned throughout the casino can be 
used as 1:1 payment throughout Jeju Dream Tower.
03
Events and Promotions
Get invited to member-only
events and promotions.
CASINO GAME HIGHLIGHTS
TABLE GAMES
BACCARAT

ROULETTE

BLACKJACK

SICBO

STUD POKER
ELECTRONIC GAMES
SLOTS

ELECTRONIC
TABLE GAMES

LIVE ELECTRONIC
TABLE GAMES
Jeju Dream Tower Online Membership

Sign up for Jeju Dream Tower online membership and receive coupon benefits and high-quality service.