찜질 스파 | Korean Jjimjil Spa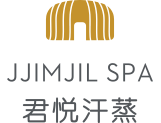 KOREAN JJIMJIL SPA
Experience traditional Korean Jjimjil Spa with four specialty rooms – Red Clay, Salt, Cypress and Ice room.
Enjoy a full body detox on the Jeju lava-stone floors or "ondol" and relax in the steam-room and dry sauna. Soak yourself in hot, warm and cold baths that will leave you relaxed and refreshed.
Complete your luxurious experience with the dry body treatment by our therapists and enjoy healthy snacks and drinks at the juice bar.
LOCATION

L6

Opening Hours

Daily 07:00 ~ 00:00

INQUIRY

+82-64-795-6200
JJIMJIL SPA PROGRAM

SPA FEE DOWNLOAD

Adult Rate :

KRW 30,000

/ 1 person
Child Rate :

KRW 15,000

/ 1 person
Dry Body Treatment :

KRW 150,000

(60 min)
Chair Therapy :

KRW 25,000

(15 min)
FOUR NATURAL SPECIALTY ROOMS
Four specialty therapeutic rooms utilize the power of nature to detoxify and rejuvenate the body.
RED CLAY ROOM
RED CLAY ROOM

- 50-56 degree Celsius
- Stimulates blood circulation
- Reduces tension and stress
SALT ROOM
SALT ROOM

- 50-56 degree Celsius
- Reduces inflammation
- Improves breathing
CYPRESS ROOM
CYPRESS ROOM

- 28-30 degree Celsius
- Improves respiratory system
- Reduces anxiety and stress
ICE ROOM
ICE ROOM

- 10-12 degree Celsius
- Improves oxygen supply to muscle tissues
- Reduces joint pain and relieves skin irritation
RELAX, REVIVE
AND REJUVENATE
For your ultimate luxury experience, we have the following facilities :
KOREAN BODY SCRUB

KOREAN BODY SCRUB

KOREAN BODY SCRUB

KOREAN BODY SCRUB

KOREAN BODY SCRUB

KOREAN BODY SCRUB

WET FACILITIES

Hot bath (42 - 43 degree Celsius)
Warm bath (39 - 40 degree Celsius)
Cold bath (18 - 20 degree Celsius)
Steam and Dry Sauna
Private Showers
Relaxation area

OTHER FACILITIES

OTHER FACILITIES

OTHER FACILITIES

OTHER FACILITIES

OTHER FACILITIES

OTHER FACILITIES

OTHER FACILITIES

OTHER FACILITIES

OTHER FACILITIES

Heated Lave Stone Floor "Ondol"
His and Her Private Locker Rooms
Juice and Snack Bar
GALLERY