KOREAN JJIMJIL SPA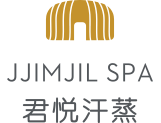 KOREAN JJIMJIL SPA
A quintessentially Korean cultural moment awaits at Jeju Dream Tower's own Jjimjilbang. Elevating traditional Korean wellness rituals to a modern lifestyle experience, the spa offers a number of relaxing therapeutic experiences, restorative bodywork techniques and authentic Korean body scrubs to purify, polish and unwind the body.

**Access for in-house guests only, entrance fees applies**
LOCATION

L6

OPERATION HOURS

07:00 ~ 22:00 (Daily)

INQUIRY

+82-64-795-6200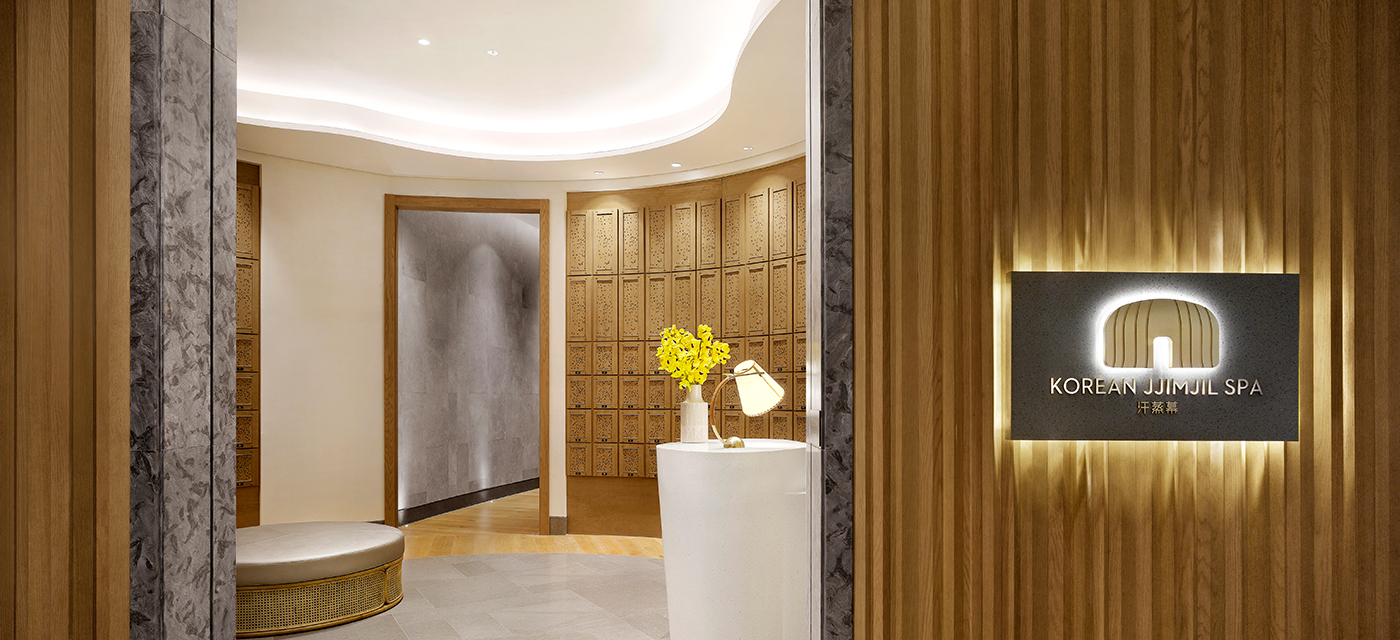 NATURAL THERAPY ROOMS
Four specialty therapeutic rooms utilize the power of nature to detoxify and rejuvenate the body.
RED CLAY ROOM
RED CLAY ROOM

The Red Clay Room promotes sweating and skin detox, stimulating metabolism and the lymphatic system. Negative-ion red clay produces far-infrared radiation, which can expand capillaries for better blood circulation and oxygenation, relieving muscular pain, mental stress, and chronic fatigue. This cleansing experience flushes toxins from the pores and muscles, effectively rejuvenating the body and strengthening immunity.
CYPRESS ROOM
CYPRESS ROOM

Entering the Cypress Room is a retreat to the sights, sounds, and scents of nature, prompting an internal reboot through the lowering of blood pressure, pulse rate, and cortisol. It is the perfect place to escape worldliness and distraction, clearing one's mind following thermal therapy.
ICE ROOM
ICE ROOM

The Ice Room assists in regaining body thermal homeostasis following exposure to high-temperature saunas, and creates an environment to breathe easier, more effectively absorb oxygen and displace CO2 for rapid rejuvenation. It constricts skin cells for a tighter, radiant look and feel, while improving blood circulation, bolstering the immune system and reducing inflammation
SALT ROOM
SALT ROOM

Salt therapy is akin to surrounding oneself in concentrated salty sea air, producing calming effects to reinforce the immune, nervous, and lymphatic systems, giving a boost to one's mood and energy. Inhaling salt particles may reduce inflammation and mucus in the lungs, and improve respiratory conditions such as asthma, bronchitis, allergies, and sinus congestion. Himalayan salt contains traces of up to 84 minerals that can assist in providing relief to skin ailments such as eczema and psoriasis, by fortifying the body's natural defenses.
RELAX, REVIVE
AND REJUVENATE
Enjoy a relaxing retreat with family and friends at Jeju Island's most luxurious Korean spa.
KOREAN BODY SCRUB

KOREAN BODY SCRUB

KOREAN BODY SCRUB

The Korean Body Scrub is a truly authentic, indulgent experience, to exfoliate and cleanse the body of congestion, surface toxins and impurities, and leave you refreshed and renewed. Key benefits include soft, toned, and bright skin, improved blood circulation, and a stimulated lymphatic system.

OTHER FACILITIES

OTHER FACILITIES

OTHER FACILITIES

Enjoy a relaxing retreat with family and friends, at Jeju Island's most luxurious Korean spa.
Korean Jjimjil Spa has dedicated male and female-only areas with:

Korean baths : hot, warm and cold
Steam rooms and saunas
Scrub rooms
Showers & Relaxation areas
JJIMJIL SPA PROGRAM

SPA FEE DOWNLOAD

Adult Daily Rate

30,000 won

Rate per child

15,000 won

Body Treatment

150,000 won (60 min)

Under the age of 8 are not permitted

In-house guests only

8 to 15 years old must be accompanied by guardian